The widespread of dangdut in the country's music industry is of course tantalizing, especially because of the wealth and fame that comes with it. If the scene is now seems to be dominated by names like Ayu Ting Ting or Via Vallen, people better get ready for the insurgent of young singers who are ready to take over the spotlight. So who are these young singers? Here is a list of young dangdut singers who are ready to follow the footsteps of current dangdut stars.
#1: Tasya Rosmala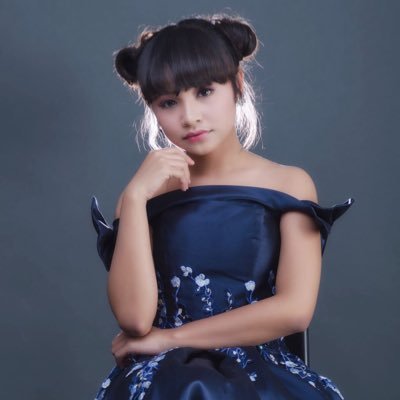 Tasya Rosmala, better known as Tasya, is a dangdut singer who has been around since she was six years old. Tasya is known for having a distinctive singing style and a big voice. Her talent in singing, especially dangdut, is apparent ever since Tasya was only a little child. She inherited this singing talent from her mother Eva Rosmala, who is also a dangdut singer.
In 2012 Eva joined New Pallapa along with record label Perdana Record. Many music critics and professional singers have said that Tasya Rosmala will become dangdut's next big thing.
#2: Zainatul Hayat
Zainatul Hayat, a little girl from Situbondo, who is still in elementary school, went viral because of her amazing voice. Ever since then, she has been invited to perform on various television stations. Netizens dubbed her as the girl with the golden voice, who could later become the future star of Indonesian music.
The little girl, who usually goes by the name Ina, is indeed aspiring to becaome a dangdut singer. She was often asked to perform whenever there was an event where she lived. In fact, at the age of 10, Ina had dared to take part in two national television contests, KDI and Bintang Pantura. But because of age issue, Ina temporarily entered as a guest star.
#3: Lesti
This dangdut singer took off after coming out as the winner at the 2014 D'Academy. She never ceased to amaze the judges with her performances, melodious voice and unique vocal style. Lesti's career in dangdut immediately skyrocketed and since then she has released a few albums / singles such as "Kejora", "Egois" and "Buka Mata Hati".
With her talents and beauty, Lesti went to achieve many great things. She was awarded the Most Popular Dangdut Song at the 2015 SCTV Music Award and became the Best Female Solo Artist at the 2017 Indonesian Music Award. Lesti is now expanding her career by acting in several FTVs.
#4: Jihan Audy
Teen dangdut singer Jihan Audy is cementing her status as a star in the nation's dangdut scene. The Mojokerto girl, whose real name is Jihan Audy Arinde Silva, is now becoming the most sought after singer in Indonesia. She is only 14 years of age, yet Jihan Audy's voice and performance have blown away a lot of people's mind. With all talents in her hand, it's not hard to look for Jihan Audy's name on social media. Some of the songs that she once performed were "Konco Turu", "Mung Bisa Nyawang" and "Wegah Kelangan". (Red.)